01-07/07/2019 : Ex. coll. La Casa de la Tapicera, Rencontres d'Arles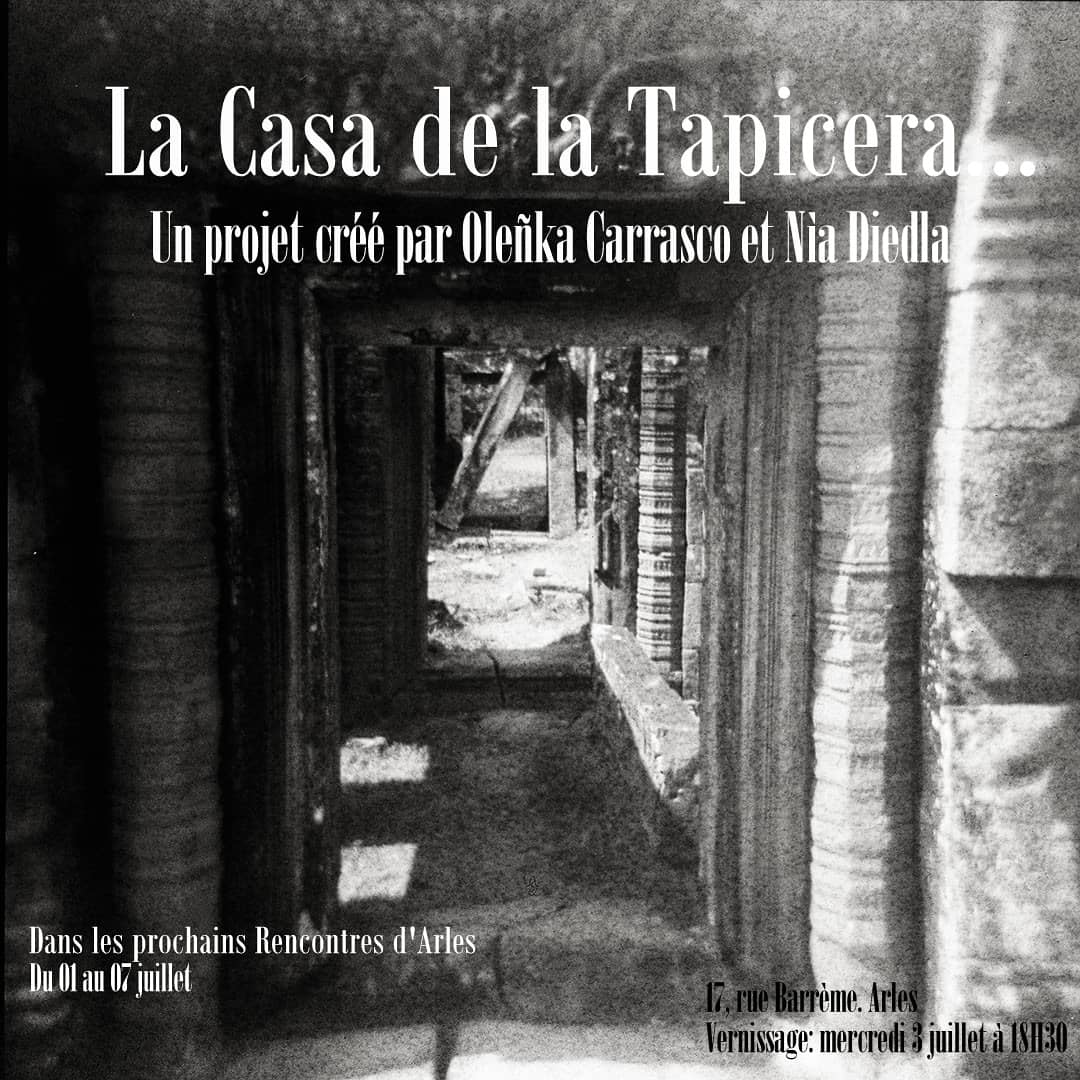 La Casa de la Tapicera is an exhibition, an installation, the poetry of an ancient encounter between Nía Diedla and Oleñka Carrasco.
It is a space, an ephemeral and effervescent place of photographic and narrative reflection between two ways of understanding the image and literature, a dialogue between two sensibilities, the possibility of a unique, imaginary and unpredictable island that presents itself for the first time in Arles.
Oleñka and Nía appropriate an old closed and extinct tapestry in the centre of Arles and transform it into a starting point for a dialogue between their works The Cemetery of the Living, Talaparda, Las Horas and the Dream of the Forgotten.
This place, with its exhausted but solid walls, will also welcome other artists who, depending on the day, will present their books, tell us stories and join in the reflection.
Come, come without delay!
Info :

Where : 17, rue Barrème. Arles

 

When : Del 1 al 7 de julio. De 10 a 19h30

Vernissage 3 july. 18h